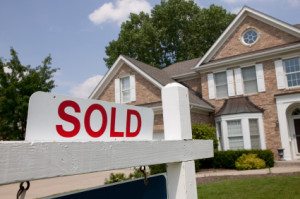 Frankly, it's hard not to feel encouraged and optimistic about the real estate market these days.
Everywhere you look, positive real estate trends are popping up, further emphasizing that the worst days of the economic recession are in the rear view mirror now.
And here's another recent nugget of good news: Home prices all across the country increased 11.1 percent in March 2014 when compared to the same time last year. And that's including distressed sales. According to the latest published data, the 11 percent home price increase in March represents 25 months of consecutive year-over-year increases in national home prices.
That's incredible. That means that the housing market has been in the process of recovering for more than two years.
Here's what else you should know about recent activity on the real estate market:
Between February and March, national home prices (including distressed sales) increased 1.4 percent.
When you exclude distressed sales, national home prices increased 9.5 percent from March 2013 to March 2014.
And month-to-month (from February to March), home prices increased 0.9 percent when you excluded distressed sales.
Experts say that when they included distressed sales, home prices were still 16 percent below peak levels. When you exclude distressed sales, prices were down 11.6 percent from the peak.
Charleston Area Statistics
According to preliminary data released by the Charleston Trident Association of REALTORS®, 1,143 homes sold at a median price of $215,000 in April. Last April, 1,028 homes sold at a median price of $200,000 in the region. "The local market is continuing to see a sustainable increase in sales and price, which is a positive sign as the traditional buying season gets into full swing. Mortgage rates have declined to a six month low, which means buyers can still make the house they want a financially viable option in spite of the rising median price," said 2014 CTAR President, Corwyn Melette.
Experts say that there continues to be an imbalance of home buyers and sellers. Specifically, there are more interested home buyers than there are available homes.
This will continue to drive up home prices, they say.
Thinking of Buying or Selling?  Call Us!!
Please give us a call if you have any questions about this post or need other specifics about the Mount Pleasant real estate market.  And if you are thinking of selling, please contact us to get a market analysis for your home and to learn more about our marketing programs.
Paige and I have been two of the top realtors in Mt. Pleasant during the past 12 years.  We have an intimate knowledge of this community, what buyers are looking for, and how to get your home sold. We have lots of great information on the Mount Pleasant market, including some great info on many of our neighborhoods.