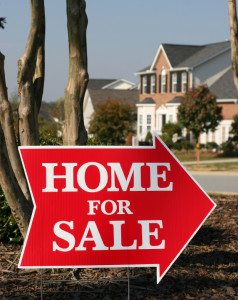 One month of positive real estate sales is encouraging, but sometimes it can be a fluke. That's why we're always so thrilled when positive numbers one month carry over into the next month. And that's just what we saw with the recent release of May sales numbers. According to a recent USA Today article, existing home sales increased for the second straight month in May, increasing to their strongest rate since the fall.
Current State of the Housing Market
Here's what the most recent data from the National Association of Realtors revealed: Sales of existing single-family homes, townhomes, condos and co-ops reached a seasonally adjusted annual rate of 4.89 million, which marks a 4.9 percent increase from April's rate of 4.66 million. This was the highest monthly percentage gain since August 2011!
In the Charleston area, sales went from 1,139 in April to 1,275 in May. This marks a significant increase for the local market and the final June number shows over 1,400 sales!
And this wasn't the only indicator that the market is improving. In fact, metrics across the board hinted at growth on the national housing market:
Sales prices also showed marked increases. Specifically, the median existing home price was $213,400 in May, up 5.1 percent from a year earlier. The median price in Charleston was just slightly higher at $214,000 for May.
Meanwhile, sales of homes priced at $1 million and above increased everywhere but the Midwest.
Total housing inventory at the end of May increased 2.2 percent to 2.28 million existing homes available for sale.
At May's sales rate, there's a 5.6-month supply of homes for sale, which is close to the 6-month inventory that's considered a balanced market between buyers and sellers.
Real estate experts across the country remain optimistic base on these statistics. They agree that at least three factors will continue to encourage growth and improvement on the national housing market:
More homes are being listed on the market
Home prices are rising more slowly than in 2013
Mortgage rates have declined recently
All of these factors will drive more and more home buyers to the market, further encouraging a healthy and stable real estate market.
Count on Us for Reliable Real Estate Data!
We hope you've learned something useful about recent  national real estate trends and how they may affect you locally.
Please give us a call if you have any questions about this post or need other specifics about the Mount Pleasant real estate market.  And if you are thinking of selling, please contact us to get a market analysis for your home and to learn more about our marketing programs.